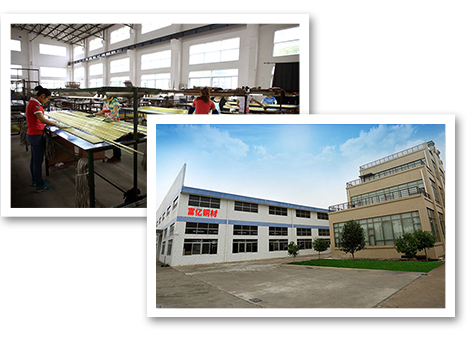 Heshan Fuyi Copper Co., Ltd. is located between the south of Nanhai District and the north of Jiangmen City, Foshan City, Guangdong Province. It is under the jurisdiction of Heshan City. Close to the Chenshan exit of Fokai expressway, and connected with national highway 325 and provincial highway, the highway transportation is very convenient. The enterprise has a complete equipment supporting system and quality control assurance system from "melting casting extrusion drawing products". The tenet of the enterprise: "our product quality and service should satisfy ourselves and customers."
Since its establishment in 1998, the company has attached great importance to the introduction and training of talents. Through nearly ten years of development, the company now has more than 300 employees and more than 3000 customers. The production and sales of the company' s products are in the forefront of the national copper processing industry.
The company will strive to provide users with high-quality products and fast and thoughtful services, so that users can experience good performance and excellent services when using our products, and make contributions to the technical progress of copper processing in China with our meager strength.